Home
CELEBRATING 100 YEARS OF EXCELLENCE
IN THE FIELD OF HOMOEOPATHY



A Grand Seminar on Homoeopathy will be held on 6th May, 2017 from 10.00 a.m. to 4.00 p.m. at Mahajati Sadan to commemorate the occasion in a befitting manner.


Entry is strictly on Invitation


Persons interested to attend the Seminar may apply with their full name and address to Hahnemann Publishing Co. Private Ltd., 165 Bipin Behary Ganguly Street, Kolkata 700012; e-mail: hapco@vsnl.net , url: hapco.co.in, for collecting Invitation Card within 15 April 2017.
Our

infrastructure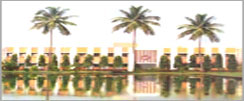 Regd. Office & Head Office
165 Bipin Behary Ganguly Street,
Kolkata 700012

Subsales Depots
43/1 Strand Road,Kolkata
65 Ashutosh Mukherjee Road,Kolkata

Factory
Abdul Kuddus Road,Titagarh,
Kolkata 700119

A GMP Certified ISO 9001:2008 Unit